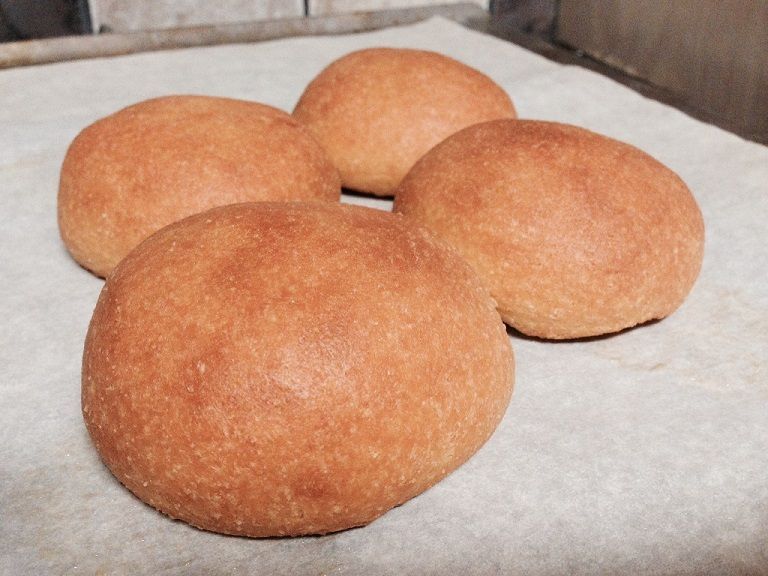 Wow! Long-time no post, so Merry Christmas, Happy New Year, and hello! Ok, these rolls are nothing short of miraculous, as the base is mozzarella cheese. Yep, cheese. Who knew? Anyway, I can't take credit for the creation, as I found the recipe on Splendid Low-carbing. I went in a slightly different direction, subbing gluten-free flour for the coconut flour and adding baking powder to get more lift for the buns.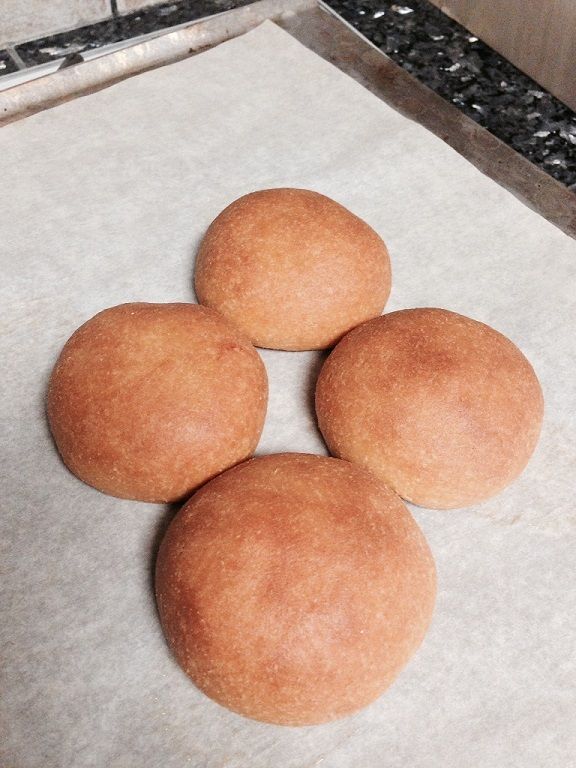 Now, my version is higher in carbs, because no matter how hard I try, I just can't get past the smell and taste of coconut flour; however, if coconut flour is not an issue for you, and you want a lower carb count, then I encourage you to follow Jennifer's recipe as written. The great thing about this dough is its versatility. I've made pizza, breadsticks, hot-pockets, and pain au chocolate using Lily's chocolate.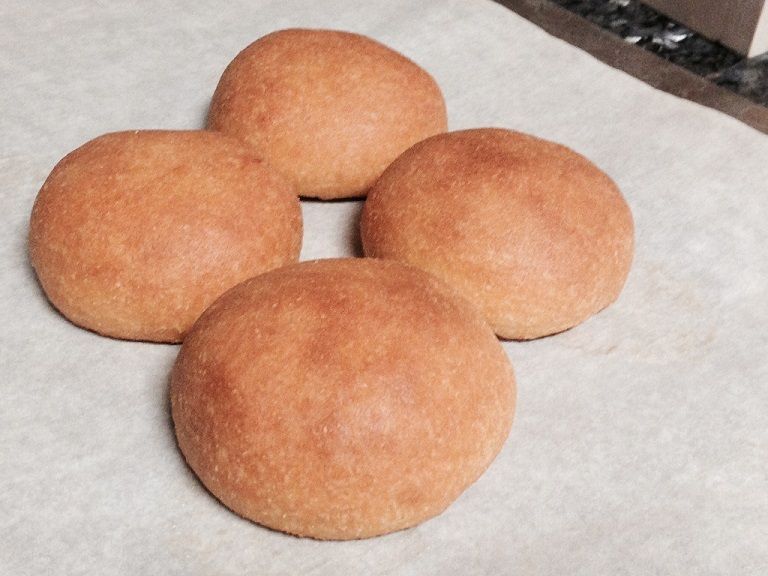 So, what's the texture, you ask? Very breadlike, moreso than any other recipe I've tried. Taste? Mild – no egginess, no weird smell, just very plain and simple. I do want to add a bit of proofed yeast, just to see the outcome, but I've not tried it, yet. If you do, let me know! Here's the recipe:
Quick & Easy Sandwich Buns
2 cups shredded mozzarella cheese (I shredded my own)
2 tablespoons unsalted butter, melted
3/4 cup, plus 1 tablespoon, almond flour (Wellbees, my new favorite brand)
3 tablespoons Cup4Cup gluten-free flour (Or your favorite gf blend)
1 1/2 teaspoons baking powder
1 large egg, beaten
Combine the almond flour, gluten-free flour, and baking powder; set aside
Melt butter and set aside.
Place mozzarella cheese into a microwave-safe bowl, and melt in microwave (this took 2 minutes in my 1200 watt microwave).
Remove melted cheese from microwave and immediately pour in melted butter.
Add flour mixture, then pour in beaten egg.
Mix together quickly; I find a fork is best.
Remove dough from bowl, place onto parchment paper, and knead until smooth, maybe 15-30 seconds.
Divide into four pieces and shape into buns.
Bake at 400 degrees for 5 minutes, lower temp to 375 degrees and bake for additional 15 minutes, loosely covering with a piece of foil to prevent over-browning.
Entire recipe: 35.5 carbs
~9 per roll, based on 4 rolls
~3 per roll, based on 12 rolls
Linked to
Hit Me with Your Best Shot
Do Tell Tuesday
Hearth and Soul